Reliably, predictably grow your business and profits
Discover a fresh approach to accountancy. Accurate and expert financial guidance when you need it.
Is your business MTD ready?
You have until April 2022
Ready to scale your business?
Explore how we can help you
Our Approach
Our primary focus is to deliver the financial support you need to ensure your business is successful. Consider us part of your team, dedicated to helping you boost revenue and profitability. 
Expert Advice when you need it
Virtual FD
Get the expert guidance of an experienced FD, for less than the cost of a junior member of staff.  If you are ambitious for your business, having the right financial strategy is vital.
The tools to help you grow
Rview
Leading edge forecasting & reporting software that helps you get a grip of cash flow forecasting. Make informed decisions about the future of your business, fast.
Making Tax Digital,

 is your business ready? The deadline is April 2022.

Discover how Robinson & Co can help your business be MTD ready.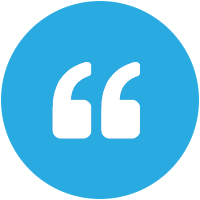 "We cannot recommend Robinson&Co highly enough for the support over the last two years..."
Looking

 to scale your business? Don't miss our growth & profits newsletter 

Latest news, growth ideas and actionable strategies for entrepreneurs